Riva del Garda, place for sustainable events
Sustainability Made Simple.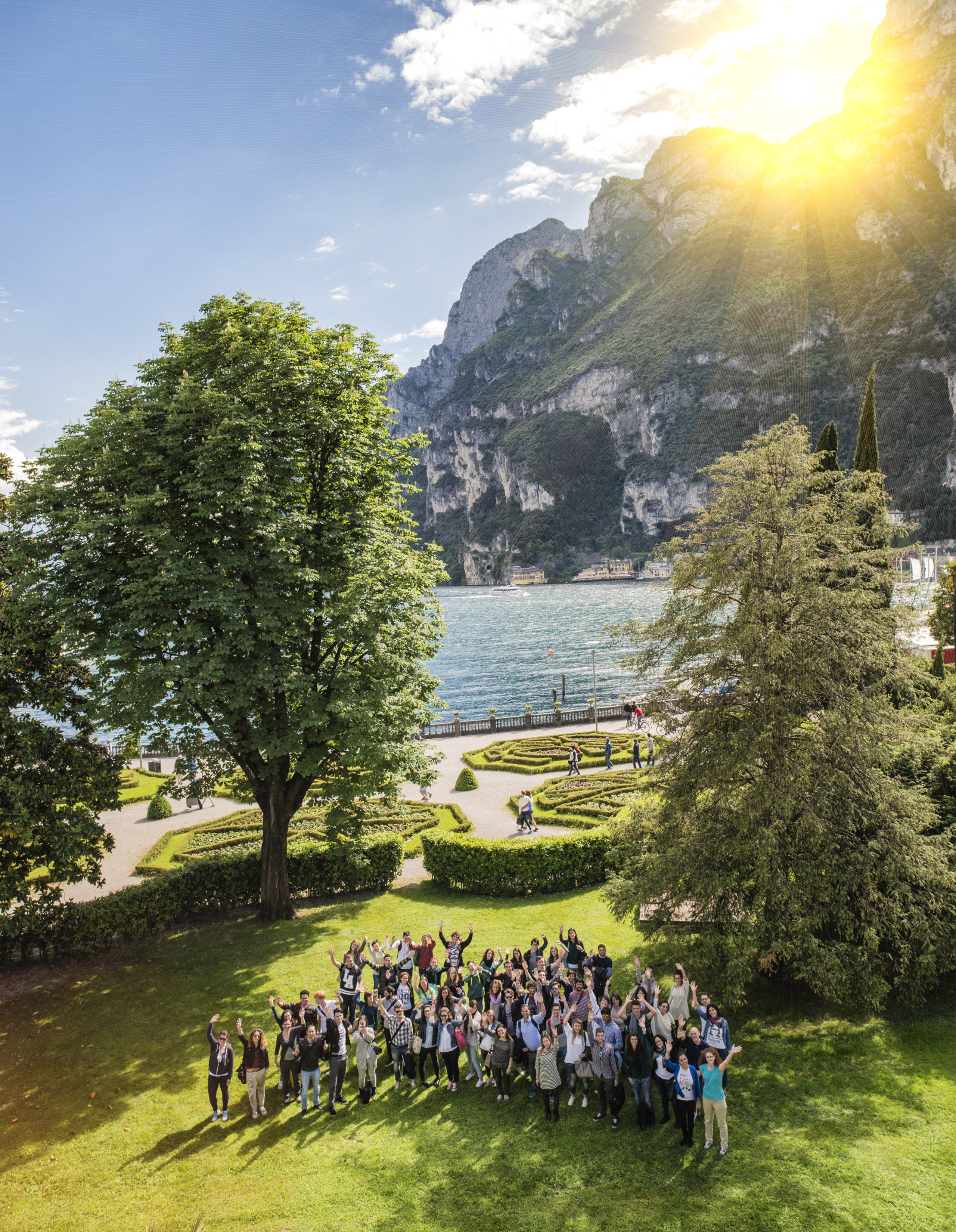 The true essence of Riva del Garda's spirit is embodied by respect for and preservation of the natural beauty of its surroundings, the wellness of guests and the well-being of the local community. While being relatively small in space, Riva del Garda's sustainability and environmental ambitions are planet-centric.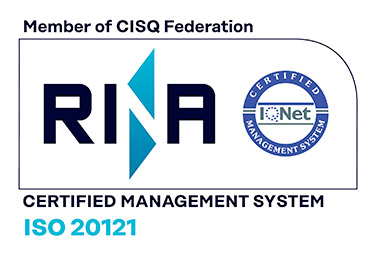 All services have received ISO 20121 international certification – "Sustainable event management". In 2014, we were among the first Italian exhibition and congress companies to obtain this certification.
The certification does not only impact on internal procedures, but also involves all those involved and who play a fundamental part in the system, providing a structured, inter-connected network. That is why like to think of ourselves as the central drop in ever-expanding concentric circles, going beyond local geographic boundaries.

The areas covered by this certification are environmental, economic and social.
| | |
| --- | --- |
| | Objectives of an environmental nature |
to ensure respect of environmental laws in force;
to prevent pollution;
to constantly improve environmental performance with particular attention to the consumption of resources and the verification of the indirect environmental impact of exhibition and congress activity carried out by external suppliers and those responsible for third parties;
to strengthen relations with stakeholders: local authorities, suppliers, clients, workers, participants and attendees of the event;
to expand its portfolio of suppliers and to point them increasingly towards sustainable choices and behaviour.
| | |
| --- | --- |
| | Objectives of a social nature |
to guarantee to both internal personnel and also suppliers, ideal working conditions as well as respect for health and safety in the workplace;
to avoid and prevent any form of discrimination (cultural, religious, race) and also to guarantee access and availability of its services to vulnerable individuals;
to define good practice for the local area.
| | |
| --- | --- |
| | Objectives of an economic nature |
to improve its own system of supply and to maximise the management of its services from an economic point of view;
to guarantee continuous monitoring of the direct and indirect impact affecting the structure of the local economy.
A fundamental aspect in the application of this regulation is the active involvement of the stakeholders, and both exhibitors and their stand-fitters fall into this category. In particular, they will be requested to pay attention to the environmental and social aspects by respecting the regulations in force, in-keeping with the local area, as has been the case in the past, along with a basic attitude regarding these matters that characterises their own organisation.
It is Riva del Garda Fierecongressi's intention to identify ways in which to reward those who are able to show evidence of these attitudes and who make choices to go in that direction, both in the preparatory phase and also in terms of the management of their space during the event. These enhancement measures (discounts, prizes/recognition of the most careful exhibitor, logistical positioning, creation of ad hoc halls, etc.) may also be suggested or proposed by the exhibitors themselves, in order to highlight their expectations and efforts in this matter.